The Office for National Statistics (ONS) has announced two new senior appointments to deliver its radical and ambitious 5-year strategy 'Statistics for the Public Good'.
Sam Beckett has been appointed to the role of Second Permanent Secretary and Deputy Chief Executive at ONS.
Sam brings a host of experience to the role, most recently as the Acting Permanent Secretary at the Department for Business, Energy and Industrial Strategy (BEIS). Prior to that she held a number of Director General roles in the department, including Director General for Trade, Europe and Analysis. She is also Joint Head of the Government Economics Service and will retain this responsibility as part of her new role.
Alison Pritchard has been appointed to the role of Director General for Data Capability. Alison joins from the Government Digital Service (GDS), which she joined in 2018 as Chief Operating Officer, before becoming Director of EU Exit and Transformation and, more recently, its Interim Director General.
With more than three decades of experience within the Civil Service, she has worked across a range of departments, including the Ministry of Defence, HM Treasury, Cabinet Office, Home Office and the Department for Culture, Media and Sport.
Sir Ian Diamond said:
"It is an absolute pleasure to have Sam and Alison join the ONS and further strengthen our leadership team. This is clear recognition of the value offered by the ONS and the ambitions we have for the statistical system.

Sam brings with her a wealth of experience that will help the organisation to deliver the radical and ambitious programme of work set out in our new strategy, Statistics for the Public Good.

Alison will take on the vital role to lead our Data Capability work, driving forward our radical new strategy to mobilise the power of data.

I would like to thank Frankie Kay, who has provided strong, supportive leadership as our interim Director General for Data Capability and will now take on the important role to lead our work integrating data across government."

---

Sam said:
"I am very excited to be joining the Office for National Statistics at this crucial time and look forward to supporting Sir Ian and all the ONS staff in their vital work."
---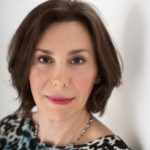 Alison said:
"I'm excited to join the ONS at such a crucial time. The ONS has been at the heart of data excellence, informing Britain's fight against coronavirus and providing vital insight into our economy and people as we look to recover from this virus.
I'm looking forward to leading such a talented team as we seek to revolutionise our approach to harnessing data. I am keen to ensure that journey is dynamic, ethically outstanding and exciting for the ONS, its users and key stakeholders."
---
Sam will take up her role on 9 September and Alison will take up her role on the 5 October.