The ethics self-assessment process aims to offer researchers an easy-to-use framework to review the ethics of their projects throughout the research cycle. The self-assessment provides a timely means to identify ethical issues and shape future discussions. The process aims to support an accurate and consistent estimation of the "ethical risks" of research proposals.
The self-assessment form and guidance can be found in the 'Self-assessment Tool and Guidance' section on the right. The Data Ethics team can support you when completing the self-assessment by offering further guidance, advice and training. Please contact us, at Data.Ethics@statistics.gov.uk.
Following a period of engagement and consultation with analysts across the research community, a revised version of the ethics self-assessment tool was launched on 31 March 2022. For analysts that are currently using previous iterations of the self-assessment tool, guidance to support the use of such versions is available via an archive link below.
---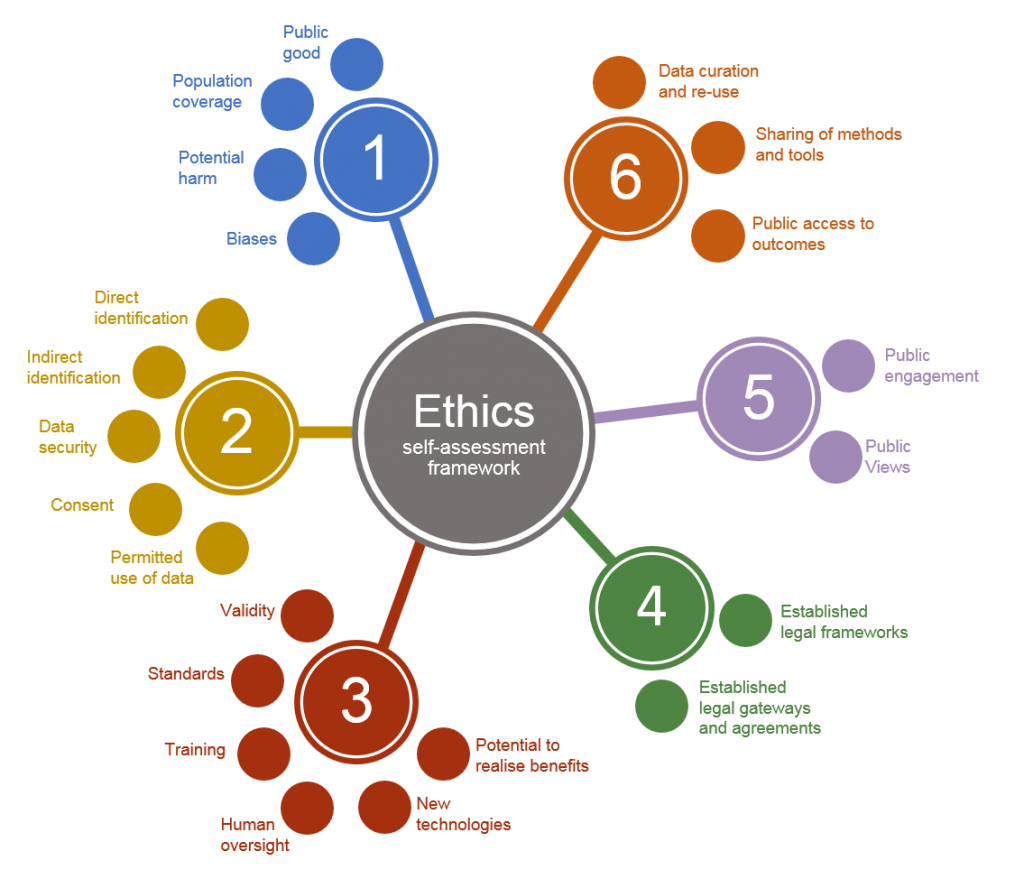 This guidance is only intended for use by those who are using previous iterations of the self-assessment tool, before it was updated on 31 March 2022.