The ethics self-assessment process aims to offer researchers an easy-to-use framework to review the ethics of their projects throughout the research cycle. The self-assessment provides a timely means to identify ethical issues and shape future discussions. The process aims to support an accurate and consistent estimation of the "ethical risks" of research proposals.
The self-assessment form and guidance can be found in the Downloads section on the right. The Data Ethics team can support you when completing the self-assessment by offering further guidance, advice and training. Please contact us, at Data.Ethics@statistics.gov.uk.
---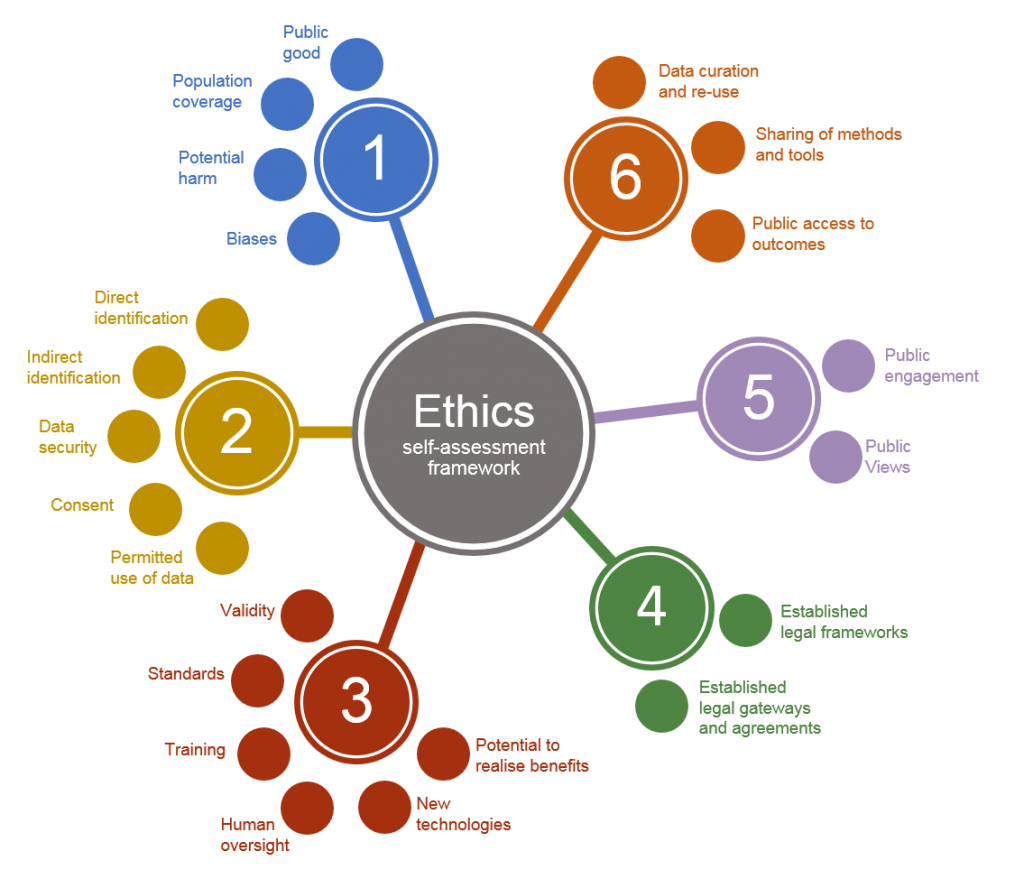 ---
Below you can find guidance on how to consider your responses to each of the 22 items grouped against the six NSDEC ethical principles. We also describe which items have the potential to be omitted where such a response can be clearly justified.
Principle 1: The use of data has clear benefits for users and serves the public good
Principle 2: The data subject's identity (whether person or organisation) is protected, information is kept confidential and secure, and the issue of consent is considered appropriately
Principle 3: The risks and limits of new methods and/or technologies are considered and there is sufficient human oversight so that methods employed are consistent with recognised standards of integrity and quality.
Principle 4: Data used and methods employed are consistent with legal requirements such as Data Protection Legislation, the Human Rights Act 1998, the Statistics and Registration Service Act 2007 and the common law duty of confidence
Principle 5: The views of the public are considered in light of the data used and the perceived benefits of the research
Principle 6: The access, use and sharing of data is transparent, and is communicated clearly and accessibly to the public