Introduction
Chair's foreword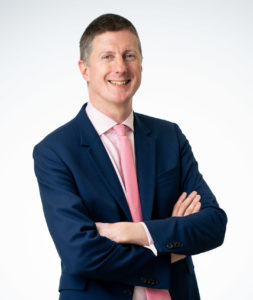 This is our Annual Report and Accounts for the year 2022/23, covering a period of continued transformation. In my first full year as Chair of the UK Statistics Authority, I have seen colleagues work hard to advance and protect our statistical system in myriad ways; I am enormously proud of the many achievements described herein and in the National Statistician's report.
Turbulent economic conditions gave our executive arms, the Office for National Statistics and Office for Statistics Regulation, no respite in demand for their expertise. The ONS has responded quickly and carefully to track cost of living pressures on households, businesses, and the public sector, introducing new methods to refine prices data and a new survey to examine the reasons for over 50s leaving the labour market. Our leadership team has confidently demonstrated to Parliament, Ministers, and Civil Service colleagues that the ONS has not wasted a moment in providing insight on trade, investment, productivity, industrial relations, and more during unprecedented economic circumstances. The National Statistician will follow with more detail about that.
OSR meanwhile continues to work in determined fashion to engage with the public's sustained high demand for statistics that serve the public good. It has supported colleagues across the Government Statistical Service with its campaign for Intelligent Transparency and has intervened where necessary to safeguard the trustworthiness and proper use of official statistics. And the regulator continues to deliver careful scrutiny of ONS in areas such as excess deaths and the operation of the Coronavirus (COVID-19) Infection Survey. Looking ahead, it has established its principled stewardship of the statistical system with research on statistical literacy and the nature of public good in statistics.
Keeping up with, and running ahead to meet, the challenges facing broader society required us to pursue the principles of our five-year strategy even more closely as we passed the halfway mark earlier this year. To mark this milestone, we gathered a wide range of stakeholders to discuss where the strategy is delivering well and where there is more to do. Openness and responsiveness are vital for trust in the system and ONS and OSR have shown commendable willingness to reflect on their own work and bring in outside expertise when users have concerns.
In addition to the many Radical and Ambitious achievements you will read about, I am pleased to see the Authority recognised for its dedication to being Inclusive and Sustainable in all that we do: winning praise and awards for a supportive working environment, and already implementing many recommendations of our Inclusive Data Taskforce within a year. The report also describes how our physical footprint has evolved, with a new presence in Manchester, an office move in London, and ONS experts now spread out across many local areas in England and Wales to bring better data to decision-makers at all levels.
As in many areas of the public and private sector, upward pressure on prices and pay have squeezed resources and this has required careful prioritisation among the many things that we would like the statistical system to do and deliver. This will be a continuing challenge through the current financial year as well as the last.
At the Board this year we said goodbye to four non-executive directors whose counsel has been invaluable in recent years: Professor Jonathan Haskel, Professor Anne Trefethen, Helen Boaden, and Richard Dobbs. I thank them all warmly for their contribution to the Authority over many years and of course their help in getting me up to speed. Replacing them are Dr Jacob Abboud, Professor Dame Carol Propper, and Penny Young, who we welcomed in February and have already begun to lend their wealth of experience to the delivery of our strategy.
Sam Beckett, our Second Permanent Secretary, also left the Authority at the end of May. She has been an effective leader, a knowledgeable expert, and a steady hand during extraordinary times. We are very grateful for the many things she achieved here, and we look forward to continuing to work with Sam in her new role as Chief Economic Adviser at the Treasury.
Sir Robert Chote
Chair, UK Statistics Authority
July 2023
Back to top
Chief Executive's report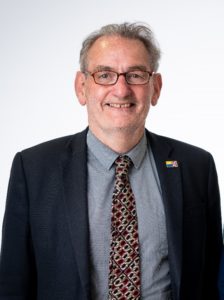 I am proud to present the UK Statistics Authority's Annual Report and Accounts for the financial year ending in March 2023. While this document meets  statutory obligations, providing transparency and accountability for the use of public resource, it crucially gives us an opportunity to reflect on the past 12 months and the achievements of the organisation during that period. Overall, we continue to make good progress against our radical, ambitious, inclusive and sustainable strategic aims whilst maintaining our commitment to build resource sustainability and efficiency across both the ONS and broader statistical system.
Central to this success has been our agile and flexible response to both urgent and emergent policy needs, utilising novel sources of data in collaboration with those in government and beyond to enable evidence-informed decisions. This has included insight and analysis on Ukrainian refugees, the rising cost of living, the participation of over 50s in the UK labour market, and wider economic and social impacts of industrial action.
In response to questions around the impacts of the pandemic on the labour market, the Over 50s Lifestyle Survey of 20,000 workless 50 – 70-year-olds was stood up in just 11 days to explore the reasons people have left work and motivations and barriers to returning to work. Similarly, following the Russian invasion of Ukraine, we coordinated data, analysis and insight including impacts on the UK economy, census data on the Ukrainian diaspora, and new survey of refugees. For the first time, we have also conducted a veteran's survey in collaboration with the Office for Veteran's Affairs. This has helped us better understand the experiences, needs and well-being of veterans with over 24,000 responses directly informing policy development.
On the rising cost of living, we invited a range of stakeholder organisations to an event which showcased how ONS statistics have helped make sense of the situation. This was attended by over 650 people representing citizens, policymakers, businesses, academia, local authorities and charities with an interest in using data to inform policy. Our personal inflation calculator, which allows people to assess their own personal inflation rate, has also been hosted on the BBC website and received over a million views so far, enhancing the reach and accessibility of our statistics and data.
Following the record 97% response rate to the 2021 Census, the past year has seen Census Outputs released starting with population and household estimates for England and Wales at local authority level. These were designated as National Statistics meeting the highest standard of trustworthiness, quality, and value once again. This was followed by several topic releases including on migration, veterans, ethnicity, identity, labour market, language, religion, and travel to work. For the first time, these were visualised in interactive Census Maps down to granular local geographies. We have also been keenly focused on the upcoming consultation around the future of population statistics.
There has also been substantial progress on subnational statistics and analysis in the past year, such as the release of hyper local Gross Value Added (GVA) data providing an essential input to support evaluations of local economic interventions across government. This has aligned with the growing reputation and impact of our analytical advisory service for local leaders and analysts – ONS Local – over the past year, with ONS colleagues based in every region of England and every nation of the UK. Being based in-area allows us to really understand the priorities and needs of local areas, and support them in their evidence-based decision making, helping navigate our vast subnational offer available and in development.
Our economics statistics transformation work also continues at pace. In March this year, we included new data, methods and systems for the rail fares category in our headline consumer inflation statistics for the first time. While the direct impact of transforming rail fares on headline measures was small, the new data (around 70 million rows of data every month) gives us better information as to what is driving rail fare inflation. The development work has also allowed us to re-plan the next steps on transforming data on used cars, rents and groceries more accurately.
Quality has been central to our work in the past year improving the responsiveness of economic statistics, focusing especially on improvements to the measurement of Research and Development (R&D). We have engaged widely on our transformation, including a well-attended forum where the British Academy, the Organisation for Economic Co-operation and Development, Go-Science and the Department for Business, Energy and Industrial Strategy spoke. Mike Keoghan (Deputy National Statistician) and Darren Morgan (Director of Economic Statistics) also appeared at the Science and Technology Committee to explain these improvements already delivered and our future plans, especially around automation and work to move more surveys online.
The Integrated Data Service (IDS) continues to make strong progress towards being fully operational and is finalising the evidence required for accreditation under the Digital Economy Act. A group of 'super early adopters' have been onboarded onto the system over the past year to test its systems and begin a series of analytical and data linkage projects. We have also built on our work to ensure that data is being shared across government for the public good – an area which will remain a key focus of the coming year.
The recommendations of the Inclusive Data Taskforce (IDTF) have continued to inform new inclusive ONS work, now overseen by the National Statistician's Advisory Committee on Inclusive Data. An important recommendation of the IDTF was that ONS make greater use of qualitative research. Over the past year, this approach has borne fruit, generating evidence in areas where there were data gaps. In July we published on disabled adults' experiences of accessing services, which included an easy read report. Research conducted with external partners on the lived experiences of children with special educational needs, and gypsies and travellers has also been published.
On our estates strategy, we have made excellent progress with successful transition for our London colleagues from 1 Drummond Gate into 2 Marsham Street. The new space was been welcomed by colleagues and the co-location with other departments already providing several opportunities for collaboration. We have also now opened office space in Manchester to broaden our reach and attraction of talent. With the continued success of Darlington, this sets us up well across the country.
As a strong indication of progress against our People Plan, ONS became the first Civil Service department to make it onto the annual Glassdoor Employees Choice Awards, placing twenty first in the UK's Top 50 Best Places to Work 2023. In addition, ONS won the 'Beyond Smarter Working' award at the Smarter Working Live awards. A strong set of People Survey results this year reinforced this.
It is once again a privilege to highlight some of the incredible work across the ONS and the wider UK Statistical Authority, supporting our collective mission to deliver statistics for the public good. In the context of spending constraint, we must be sustainable but continue to be creative in finding ways to be ambitious, inclusive and radical.
Professor Sir Ian Diamond
National Statistician, UK Statistics Authority
July 2023
Back to top