Context
This strategic plan sets out the ONS's vision for international development over the next three years, of high-quality statistics to improve lives globally. This is complementary to the UK Government Statistical Service's (GSS) international strategy, and aligned to the UK statistical system's strategy, Statistics for the public good.
The ONS is the UK's largest independent producer of official statistics and internationally recognised national statistical office (NSO) of the UK. It is the executive office of the UK Statistics Authority (UKSA) which oversees the whole UK statistical system and promotes and safeguards the production of official statistics. In 2016, the ONS established the International Development Team to systematise its statistical capacity-building work within developing countries.
The team coordinates and collaborates both domestically and internationally, aligning our work closely with that of the Foreign Commonwealth and Development Office (FCDO) to ensure our work supports UK foreign policy. The priorities set out in this strategic plan align with those in the UK Government's Integrated Review of Security, Defense, Development and Foreign Policy and UK government's strategy for international development as outlined by the Foreign Secretary.
We have built strong relationships and drawn on the expertise of a number of relevant stakeholders, domestically and internationally including with NSOs and other key organisations to help build statistical capacity in low-income countries. We are now leading and participating in global events on building statistical capacity and capability, and contributing to, and learning from, global best practices.
The emergence of COVID-19 led us to adapt our ways of working. Our programme now incorporates remote events and training alongside face-to-face engagements, to enable the best use of time and resources. The pandemic presented opportunities to demonstrate the importance of good data to inform evidence-based policy and decision making. We were also able to support other nations by sharing our newly developed expertise in large-scale testing surveys, transforming approaches to data collection, and producing new types of analyses.
As we look to the next three years we will continue to build on our existing partnerships and seek out opportunities to work with other developing countries. Where we have had successful work programmes, we will look to package these into products that can be readily delivered to new partners. We will also explore opportunities to support more on health, gender, climate, economic and administrative data.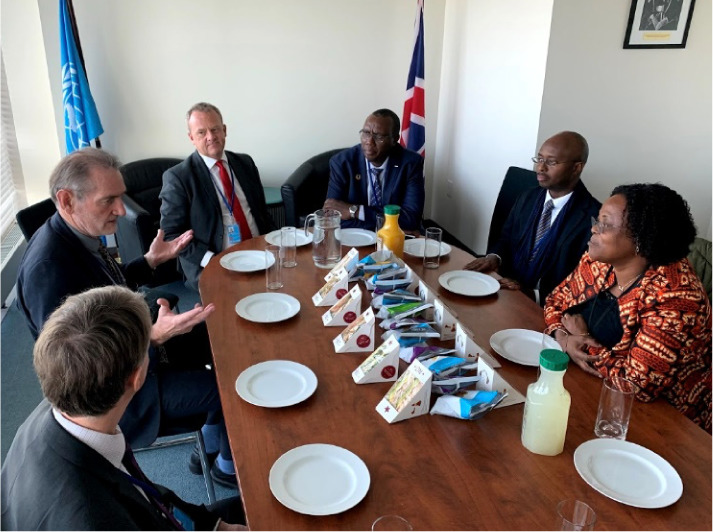 Through collaborative peer-to-peer partnerships we have supported many aspects of statistical modernisation. We currently have five active partnerships with:
We have also completed an initial six-month project with the Department of Statistics in Jordan (DoS), from October 2021 to March 2022, and are now considering next steps.
Across these partnerships we have improved the collection and use of census data, vital statistics, economic and labour market information to enable international comparisons and better-evidenced socio-economic policies. We have built leadership and encouraged the production and use of relevant and high-quality statistical data. These activities have supported improved governance, transparency and decision making. We have also influenced and built capacity and capability in the use of digital and data science techniques, to improve the efficiency and granularity of statistical data, and to monitor progress on Sustainable Development Goals (SDGs).
Back to top
Download PDF version (18.84 MB)